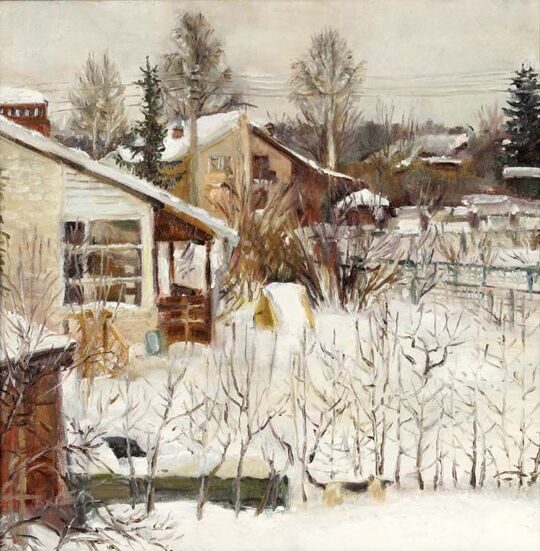 "Holiday village in winter"
2007, oil on canvas 50x50
The theme of Russian winter and snow is favorite in the works of Natalia Grigorieva. Here the artist shows the own skill, using graphic techniques in the technique of painting. Restraint of the color of winter nature do not abolish the task of portraying the "picturesqueness" of white on canvas.